Ryan


Information
Title
Ryan
Gender
Male
Favorite Color
Cyan
Level
Tennis: 550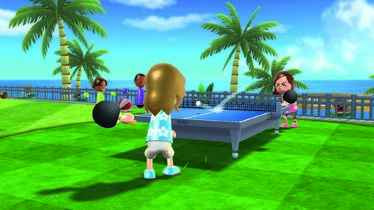 Ryan is a Mii on Wii Sports and Wii Sports Resort.
In Tennis, he is good at level 550-560, and doubles with Luca or James. He is very good at Baseball, and has a team consisting of himself, Steph, Tatsuaki, Andy, Tyrone, Yoko, Ai, Alex, and Daisuke. His skill level is 849. He is the first opponent in Boxing, at level 86 making him the worst Player in Boxing.
In Speed Slice, he is the lowest Computer with 13 skill points, one more than in Swordplay. In Speed Slice, Matt is the host, but when you verse Matt himself, Ryan takes his spot. In Basketball, his skill is 533. His team players in Basketball are Hiroshi and Sandra. In Table Tennis his skill is around 430-440 being around average.
Trivia
Ryan is usually always below level 550.
In both sports that Matt is the Champion (Boxing, Swordplay Duel and Swordplay Speed Slice), Ryan is the worst player.

Ironically, it's Ryan who takes Matt place as host in Swordplay Speed Slice when you face the latter.
.
Ad blocker interference detected!
Wikia is a free-to-use site that makes money from advertising. We have a modified experience for viewers using ad blockers

Wikia is not accessible if you've made further modifications. Remove the custom ad blocker rule(s) and the page will load as expected.